Fueled by many late nights witnessing t
he event
s of the Ashes 2009 u
nfold before us, we were inspired to create a cricketing dream team. However, the players we have chosen had
to undertake many rigorous requirements. They must b
e curr
ent international
players, of good character, goo
d looks and pl
enty of skill. Players must also be chosen in positions th
ey are capable of playing in their respective teams. Sple
x and I had the power to veto any player that does not meet these
requirements. When consensus could not be achieved we threw it out to you.
And this is the resulting team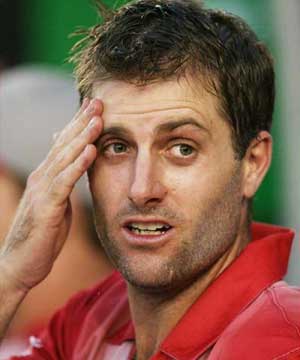 1. Simon Katich
(age 33)
Australia
Left-Hand batsman
2. Alastair Cook
(age 24)
England
Left-Hand batsman

3. AB de Villiers
(age 25)
South Africa
Right-hand batsman, Wicket keeper
4. Michael Clarke

(age 28)
Australia
Right-hand batsman, Vice Captain


5. JP Duminy
(age
25)
South Africa
Left-hand batsman
6. Daniel Vettori (C)
(age 30)
New Zealand
All-rounder, Left-hand batsman, Captain


7. Stuart Broad

(age 23)
England
All-rounder, Right-arm Fast-medium (Bats left-handed)

8. Brett Lee

(age 32)
Australia
Right-arm Fast
9. Tim Southee

(age 20)
New Zealand
Right-arm Fast-Medium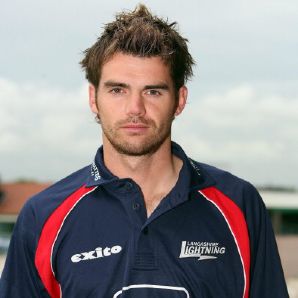 10. James Anderson

(age 27)
England
Right-arm Fast-medium (Bats left-handed)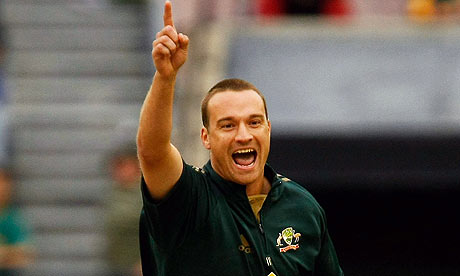 11. Stuart Clark

(age 33)
Australia
Right-arm Fast-medium





12. Chris Gayle

(age 29)
West Indies
All-rounder, Left-handed batsman, Right-arm off break




While selecting the team was hard enough, coming up with a name was even harder. After taking suggestions from others we decided on Antipodean Sixbombs. Antipodean, a term people from the Northern Hemisphere use to describe people from Australia and New Zealand and Sixbomb, a cricketing twist to the Tom Jones' song.
This team is going to bowl a few maidens over.

-Alpii